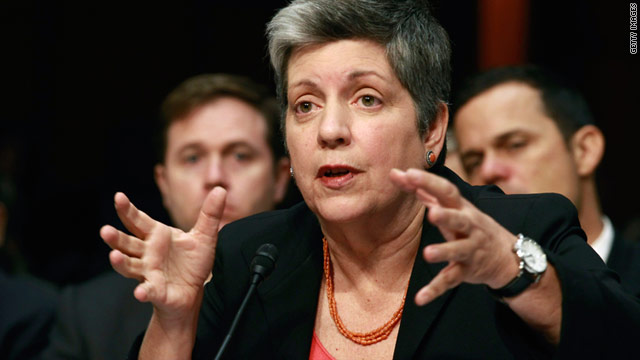 The death of Osama bin Laden "is not the death of terrorism, unfortunately," U.S. Homeland Security Secretary Janet Napolitano told CNN at an international security conference Thursday.
Al Qaeda has been reaching out with "English-language publications and the like," prompting an increase in the number of individual potential terrorists, she said.
U.S. counterterror strategy now includes both "widening our borders" by preventing potential terrorists abroad from boarding planes to the United States as well as dealing with "this growth of homegrown extremism," she said.
Napolitano was speaking a day after President Barack Obama's counterterror adviser outlined key points of the new strategy.
ohn Brennan called it "the first counterterrorism strategy that designates the homeland as a primary area of emphasis in our counterterrorism efforts."
"We are doing everything in our power to prevent another terrorist attack on our soil ... it's not enough to simply be prepared for attacks, we have to be resilient and recover quickly should an attack occur," he said.
(read more)