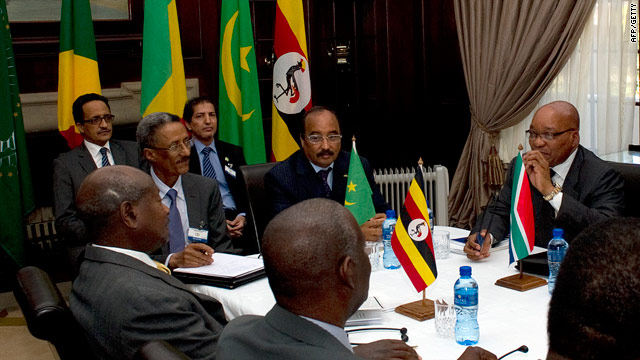 Libyan leader Moammar Gadhafi will not be part of the African Union's next attempt to map out a peace deal in the war-torn nation, the organization said in a statement Sunday.
"The AU high-level ad hoc committee welcomes Colonel Gadhafi's acceptance of not being part of the negotiation process," Ramtane Lamamra, the African Union's commissioner for peace and security, told reporters.
It was unclear who would represent the Libyan government in negotiations, or when negotiations would occur. Journalists were not allowed to ask questions at a news conference after Sunday's meeting of the African Union's special committee on Libya.
Members of the committee have met with Gadhafi and opposition leaders over the past three months. Another African Union-led attempt to broker peace between Gadhafi and the rebels fell through in April. (read more)