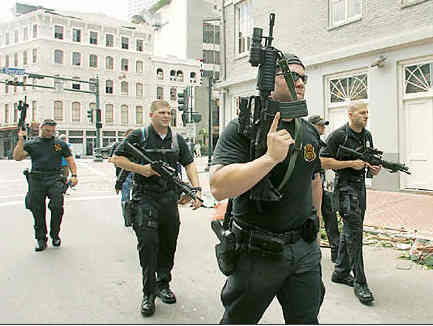 Late one night last November, a plane carrying dozens of Colombian men touched down in this glittering seaside capital. Whisked through customs by an Emirati intelligence officer, the group boarded an unmarked bus and drove roughly 20 miles to a windswept military complex in the desert sand.
The Colombians had entered the United Arab Emirates posing as construction workers. In fact, they were soldiers for a secret American-led mercenary army being built by Erik Prince, the billionaire founder of Blackwater Worldwide, with $529 million from the oil-soaked sheikdom.
Mr. Prince, who resettled here last year after his security business faced mounting legal problems in the United States, was hired by the crown prince of Abu Dhabi to put together an 800-member battalion of foreign troops for the U.A.E., according to former employees on the project, American officials and corporate documents obtained by The New York Times.
The force is intended to conduct special operations missions inside and outside the country, defend oil pipelines and skyscrapers from terrorist attacks and put down internal revolts, the documents show. Such troops could be deployed if the Emirates faced unrest or were challenged by pro-democracy demonstrations in its crowded labor camps or democracy protests like those sweeping the Arab world this year.
The U.A.E.'s rulers, viewing their own military as inadequate, also hope that the troops could blunt the regional aggression of Iran, the country's biggest foe, the former employees said. The training camp, located on a sprawling Emirati base called Zayed Military City, is hidden behind concrete walls laced with barbed wire. Photographs show rows of identical yellow temporary buildings, used for barracks and mess halls, and a motor pool, which houses Humvees and fuel trucks. The Colombians, along with South African and other foreign troops, are trained by retired American soldiers and veterans of the German and British special operations units and the French Foreign Legion, according to the former employees and American officials.
(read more)