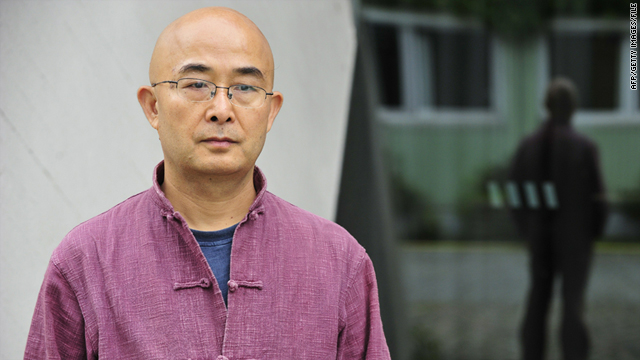 The dissident writer who was to talk about China's powerless and voiceless at the Sydney Writers' Festival in Australia next week won't be there.
"I can only stay at home," Liao Yiwu said early Tuesday by telephone on being denied permission to leave China. "They didn't want me to participate with events having to do with my book."
Liao said that he had been transparent with police throughout the application process, explaining that all the events he had been invited to were cultural. No specific reason was given for the denial, he said. Liao acknowledged that he is considered a controversial writer by Beijing.
The books of the Chengdu-based writer, musician and poet are banned in China for being critical of the government. Liao's "The Corpse Walker" is an anthology of stories as told through the voices of social outcasts in China, among them a practitioner of the banned Falun Gong movement, a leper and the father of a student who died in the Tiananmen Square massacre.
His poem "Massacre," which condemned the government's crackdown in Tiananmen Square, led to a four-year prison sentence.
According to PEN, a literary and human rights organization, as of last month at least 49 Chinese writers are in prison, detained or under house arrest in the worst crackdown on dissent in years.
Among those in prison are writer Liu Xiaobo, who was denied permission to accept his Nobel Peace Prize last year; artist Ai Weiwei; and blogger Ran Yunfei. (read more)