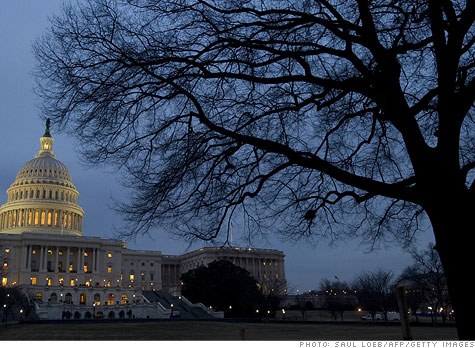 If Congress fails to approve a spending bill by Friday, the federal government will shut down. And boy, things aren't looking good.
Lawmakers have been trying to reach a compromise that would set spending levels for the next six months. Those negotiations continued Tuesday at the White House, and it appears things did not go well.
After the meeting, House Speaker John Boehner accused the White House of proposing cuts that amount to "smoke and mirrors."
And President Obama made a rare appearance at the White House press briefing, where he berated Republicans for including hot-button political initiatives in their proposal.
It appears the two sides are still billion of dollars away from striking a deal. With time running out, a shutdown is looking ever more likely.
If it comes to that, agencies won't be able to spend money, and parts of the federal government will close up shop. (read more)