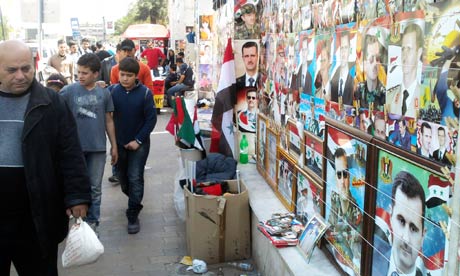 Hundreds of President Bashar al-Assad's ruling Ba'ath party have resigned in protest at an increasingly bloody crackdown on pro-democracy protesters that is believed to have claimed at least 500 lives.
News of the resignations emerged as a deeply divided UN security council failed to agree on a European and US-backed statement condemning the government's use of violence.
The draft – proposed by France, Britain, Germany and Portugal – was opposed by several within the 15-member security council, including Russia, Lebanon and India.
Alexander Pankin, Russia's ambassador to the UN, warned that a "real threat to regional security could arise from outside interference in Syria's domestic situation".
France, Britain, Germany, Italy and Spain summoned Syrian ambassadors in their countries to tell them they condemned the violence and said Assad must change tactics.
In a potential embarrassment for the British government, it emerged that Sami Khiyami, the Syrian ambassador to London, was still on the guest list for the royal wedding. The Foreign Office later announced that it had decided, with the agreement of Buckingham Palace, that the presence of the ambassador would be "unacceptable" and that he should not attend.
Meanwhile, the University of St Andrews, where Prince William and Kate Middleton studied, has announced it is to review the financing of one of its Syrian studies centres after the Guardian revealed that funding was arranged with Khiyami's help. (read more)