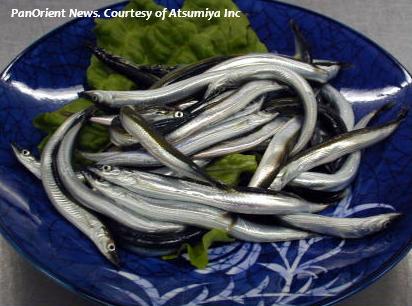 Tokyo- (PanOrient News) The Japanese government is reportedly considering a ban on shipments of certain seafood products following the discovery of a radioactive iodine in fish caught off Kitaibaraki, Ibaraki Prefecture, south of Fukushima.
High levels of radioactive iodine have been found in young launce caught off Kitaibaraki, Ibaraki Prefecture, prompting the Health Ministry to advise that it not be consumed. Different young launce also caught near Kitaibaraki was also contaminated with 526 bequerels per kilogram of radioactive cesium, exceeding the legal limit of 500 bequerels, a local fishery cooperative told local media Tuesday.
The cooperative is reportedly planning to ban fishing of young launce in all of Ibaraki Prefecture.
Fisheries minister Michihiko Kano said later in the day that the government intends to toughen inspections of marine products in Ibaraki and increase the number of inspections off Choshi, Chiba Prefecture, in light of the continuing leaks of radioactive materials into the Pacific Ocean from the damaged Fukushima Daiichi nuclear power plant.
Read More