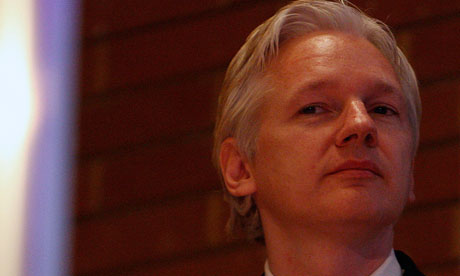 WikiLeaks
is more accountable than democratically elected governments because it accepts donations from members of the public,
Julian Assange
has claimed, in his first formal public appearance since being arrested in December following accusations of rape and sexual assault.
Questioned at a public debate about the whistleblowing organisation's own transparency, Assange told an audience of 700 people, many of them supporters: "We are directly supported on a week-to-week basis by you. You vote with your wallets every week if you believe that our work is worthwhile or not. If you believe we have erred, you do not support us. If you believe we need to be protected in our work, you keep us strong.
"That dynamic feedback, I say, is more responsive than a government that is elected after sourcing money from big business every four years."
The WikiLeaks founder, who is currently appealing against his extradition to Sweden to face allegations of sexual assault, told the audience at a packed debate organised by the New Statesman and the Frontline Club that whistleblowing was essential in a democracy because "the only way we can know whether information is legitimately kept secret is when it is revealed". (read more)