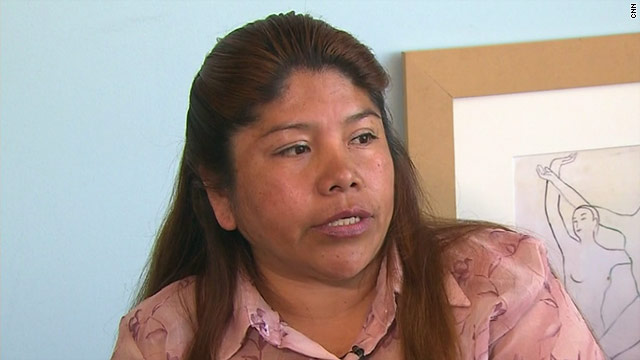 A new California state law requires manufacturers and retailers in the state to discose their efforts at making sure their supply chains are free of slavery. It goes into effect in 2012. (Watch Barbara Starr's report)
As part of the process of getting the law passed, one modern-day slavery victim, Flor Molina, testified before California's leglislature last year about her experience of being enslaved. Here is her story in her own words from the edited testimony:
In the winter of 2001, I became a victim of slavery in the garment industry in Los Angeles. I was an easy target for my trafficker: I was a desperate mother who had just lost my baby because I didn't have the money to take her to the hospital when she got sick.
After my baby died, I got so depressed and worried that what happened to my baby could happen to my other three children. I was taking sewing classes in hopes of starting my own business and earn enough money to take care of my children.
My sewing teacher was approached by a trafficker because she knew a lot of women who knew how to sew and would be desperate to come to the United States to make money. There were no opportunities in my town, so when my sewing teacher told me about the opportunity to go to the U.S., I was definitely interested.
I had to leave my mom and my children behind. I was told that when I got to the U.S. I will have a job so I could send money home, food and a place to stay. When I arrived in Los Angeles, I quickly realized it had all been a lie.
(read more)