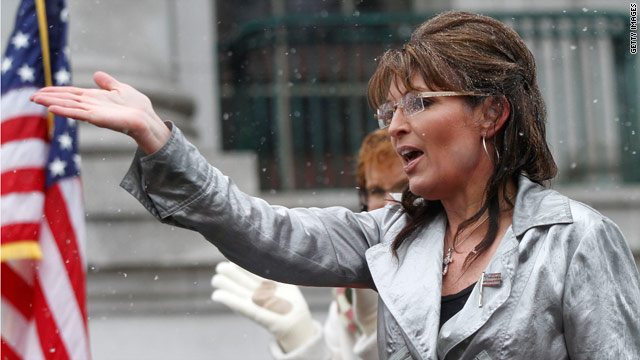 Simon & Schuster is set to release a tell-all book by a former aide to Sarah Palin that the mega publishing house is promising will provide an "explosive, up-close view" of the former Alaska governor.
The upcoming book, by former aide Frank Bailey, will be released May 24 and promises to be a "chilling expose," according to Howard Books, the imprint of Simon & Schuster that is publishing the book.

Called "Blind Allegiance to Sarah Palin," the book will detail Bailey's observations of the governor from the time he joined her political team in 2006 until she resigned her governorship three years later.
Excerpts of the preliminary draft of the book was leaked to the Anchorage Daily News in February and reportedly included charges by Bailey that Palin despised her job as governor and may have broken campaign election laws in 2006.
The 500-page manuscript also reportedly described a Palin deeply exasperated with her political opponents and the heightened attacks she faced after being tapped to be the GOP vice presidential nominee in 2008. Palin resigned as governor in July of 2009. (read more)