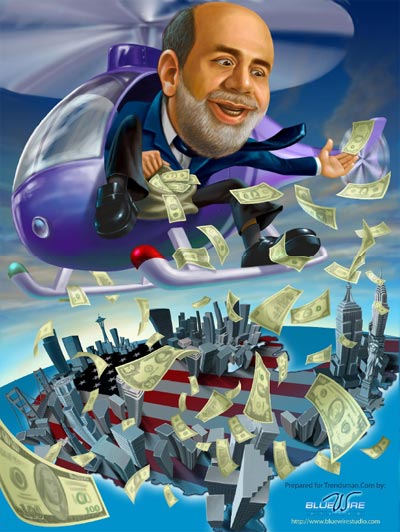 Federal Reserve Chairman Ben Bernanke said on Tuesday the surge in oil prices is unlikely to hurt the U.S. economy unless it is sustained, even as investors sold off equities on fears of a slowdown.
Bernanke, making his first comments since the turmoil in Libya drove U.S. crude oil above $100 a barrel, said he would expect higher prices to lead to only a modest, temporary increase in U.S. inflation "at most."
The Fed chief told the U.S. Senate Banking Committee he saw increasing evidence that the economic recovery has enough momentum to become self-supporting. But job growth remains far too anemic, he said, indicating the Fed was unlikely to cut short its $600 billion bond-buying stimulus.
(read more)