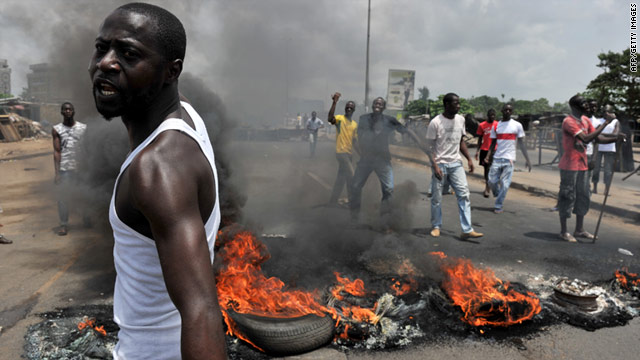 The U.N. Security Council warned Thursday that civil war could return to Ivory Coast in West Africa after months of political deadlock.
In a statement to the press, the council said the ongoing dispute over who is president of the country risks a resurgence of the civil war that erupted in 2002. The Security Council has endorsed the election of Alassane Ouattara but his opponent, President Laurent Gbagbo, refuses to leave office.
The United Nations says 50 people died in violence this week in the country.
The Security Council said it is deeply concerned about the recent escalation of violence, especially in the nation's largest city, Abidjan. The United Nations, following a briefing by the organization's peacekeeping director, also criticized attacks on civilians, including women. (read more)