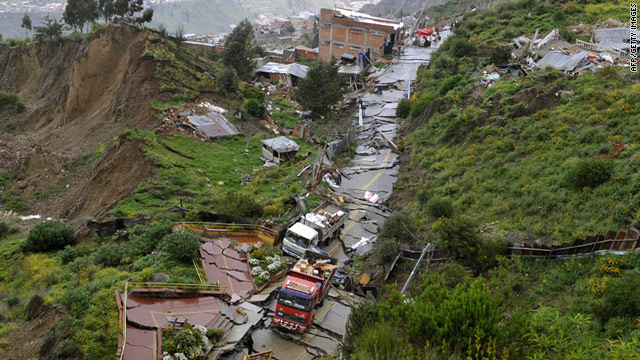 Sudden seismic activity caused a "mega-mudslide" in the Bolivian capital of La Paz Sunday, the country's state news agency reported.
The mudslide left at least 800 families homeless, according to the ABI news agency's report, which did not mention any fatalities or injuries.
A fault stretching 80 to 100 hectares (200 to 250 acres) triggered the disaster, ABI said.
Bolivia's president called an emergency meeting of government ministers late Sunday to evaluate the damage left behind by the mudslide and declared the area an emergency zone. (read more)