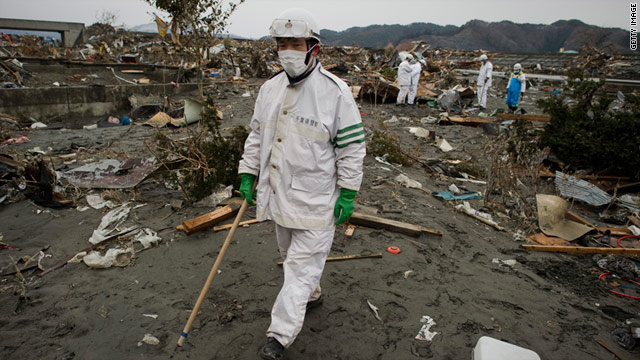 Minuscule levels of radiation from Japan's Fukushima nuclear plant incident have been detected in a widening number of U.S. states, but the Environmental Protection Agency reaffirmed this week that the levels represent no threat to public health.
"To date, data from EPA's real-time radiation air monitoring networks continue to show typical fluctuations in background radiation levels," Jonathan Edwards, director of the EPA's Radiation Protection Division, said in a statement Monday. "The levels we are seeing are far below any levels of concern."
At least 15 states reported detecting radioisotopes in air or water or both. No states have recommended that residents take potassium iodide, a salt that protects the thyroid gland from radioactive iodine.
Progress Energy reported over the weekend that iodine-131 was detected in the air near its nuclear power plants near Hartsville, South Carolina, and Crystal River, Florida.
"We know that it's not coming from our plant," said Progress spokesman Drew Elliot. Had the U.S. nuclear plants been responsible for the radioactive iodine, other isotopes would also have been found, he said. The levels detected were so low that authorities do not require they be reported, he said.
Sensors in Maryland have also reported elevated levels of I-131 in air samples. "None of these levels pose a risk to health," the state's Department of Health said. The Maryland secretary of health said Monday that microscopic amounts were also discovered Friday in rainwater.
(read more)