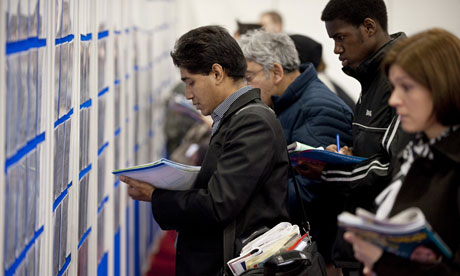 The latest unemployment figures contain mixed news for the Government - unemployment rising to a 17-year high but fewer claims for Jobseeker's Allowance.
The official figures show an increase of 27,000 out of work in the three months to the end of January.
It takes the unemployment total to 2.53 million.
John Salt, director of totaljobs.com, said the figures were "in line with our prediction that unemployment won't peak until late in the third quarter of 2011".
He added: "Private sector recovery has... been more sluggish than expected."
The statistics also show youth unemployment hitting a new record level.
Those seeking work between the ages of 18 and 24 was at its highest since records began in 1992 - at 18.3%. (read more)